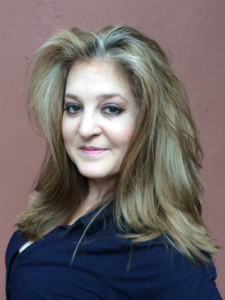 Dr. Ellen M. Lazar, D.C. has been helping people live better lives since graduating from Life Chiropractic College in December of 1990. After having gained experience from working with two great collegues and mentors, she opened her own clinic in Northville, Michigan last July, 2013. As a chiropractor with 24 years experience, she is committed to promoting health, wellness and living a life in the "possible".
Dr. Lazar has been a licensed Chiropractor since December, 1990.  She is a certified RYT200 Yoga Instructor and incorporates nutritional and physical rehabilitation into her patient care. Once you meet her, you will discover that she is constantly learning new information and techniques to help you achieve your desired health goals.
Education
Life Chiropractic College, Marietta, Georgia  – Graduated December 1990
University of Michigan, B.Sc. (Immunology and Microbiolgy, minor in Psychology and Anthropology) – Graduated 1987
Completion of Certified Chiropractic Sports Physicain program, due to sit exam in 2016
Continuing Education in Whole Food Nutrition and Functional Blood Chemistry and Analysis with Nutrition
Completion of Yoga Certification RYT200 in 2010
Manipulation Under Anesthesia Certification, 2009
Spinal Decompression and Advanced Spinal Decompression under Dr. Randy Reed, D.C
Chiropractic Shoulder Certification completion with Dr. Jack Dolbin, DC, CSCS, November, 2015
Associations & Memberships
Michigan Association of Chiropractors
Former board member for Yoga 4 Peace, a 501(c)(3) donation base yoga studio and outreach community organization
Current Yoga Instructor for the City of Woodhaven at the Woodhaven Community Center
Southgate Surgical Center, Manipulation Under Anesthesia, 2009
Woodhaven Community Yoga Instructor since 2010
Volunteer Yoga Instructor and Posture Pro Instructor 2010-2013 Yoga 4 Peace (www.y4peace.org)
I've officially been working since I was 14 years old! I worked all during my high school and college years at various jobs that led me to becoming a chiropractic physician.
Our staff is experienced and committed to serving you.
Office Manager: Meet Shannon Davis
From the time you talk to her on the phone, you will realize that Shannon is the sunshine in our practice. She is wife to Phil and mom to 4 year old Max, the light of her life. Shannon will great you with a sincere, caring smile and do the very best to make your care with our clinic comfortable and efficient. She handles our day to day management and initial insurance contact and confirmations for you. Shannon is very knowledgeable about safe, practical and natural alternatives for young moms.
Insurance Manager: Meet Julie Sisk, CPC
We are fortunate to have Ms. Sisk as our insurance manager. She is one of the few Certified Professional Chiropractic Billers in our state. Julie keeps up on changes in insurance and helps you sort through the healthcare "jungle".
Massage Therapist: Meet Mike Hess
Michael has been a therapist with us since the office was transferred into North Bridge Chiropractic. He was also and instructor at the Ann Arbor School of Massage. Mike recently married his love, Sue (also known as "Pink") and can be seen helping out his favorite band as a roadie around town. Mike does several types of massage including medical therapuetic. He is available by appointment.
Massage Therapist: Meet Carol LaBranche
Carol has been a massage therapist for over 15 years. She is our late hour and weekend therapist and is currently training in Onconology Massage Therapy. Carol is available most evenings. Please call the office to schedule an appointment with her.